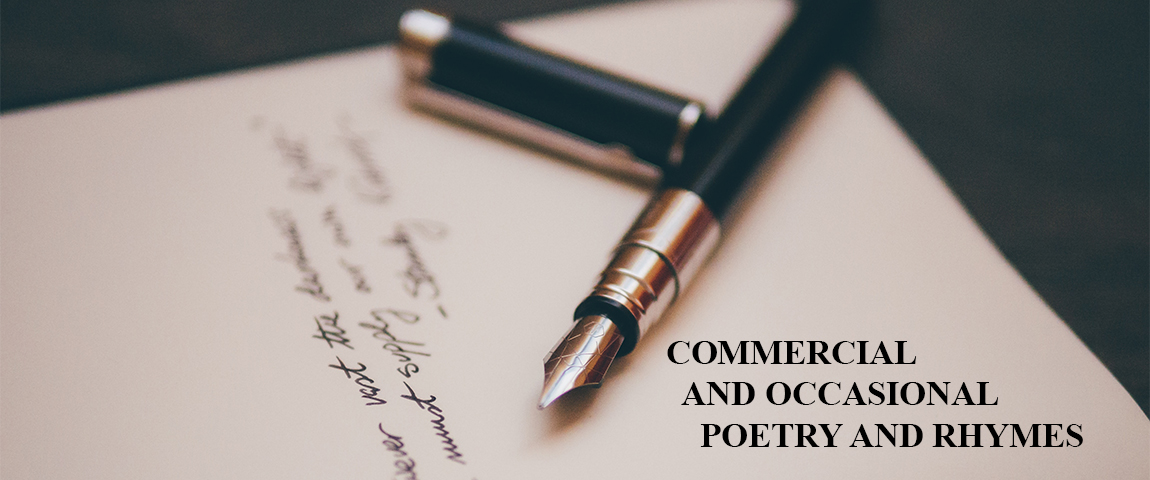 Rhyming Slogans and Catchlines
You can dare to be different as at Ace Professional Writing Services we are experts at creating unique rhyming slogans or catchlines for your business, product or service. A rhyming slogan or catchline always brings a smile to readers' faces. Like a catchy slogan or catchline, a rhyming slogan or catchline simply demonstrates that your business or organization exudes additional uniqueness, flair and creativity. To sum up – "A slogan well read means more business ahead"…!
Looking for that special gift? Want something different for that special occasion? Why not have a humorous or serious topical personalized poem or topical rhyme specially written by Ace Professional Writing Services.  These poems and rhymes are ideal for weddings, retirements, birthday parties, anniversaries, achievement, new babies, bereavement, divorce, encouragement, engagement, Mother's Day, Father's Day, get well, promotion, Valentines Day, even apologies and much more besides!
This is a fantastic way to mark any special event and is as unique as you can get.  Following consultation to firstly glean as much information and material as possible on the subject individual and the occasion on which the poem will be based,each poem is then individually written by our top Ace Writing and Media Services poets.  Poems can be lighthearted or quite serious depending on the occasion. When you give someone a personalized poem or rhyming verse from Ace Professional Writing Services you give a unique and lasting gift that will be treasured forever.