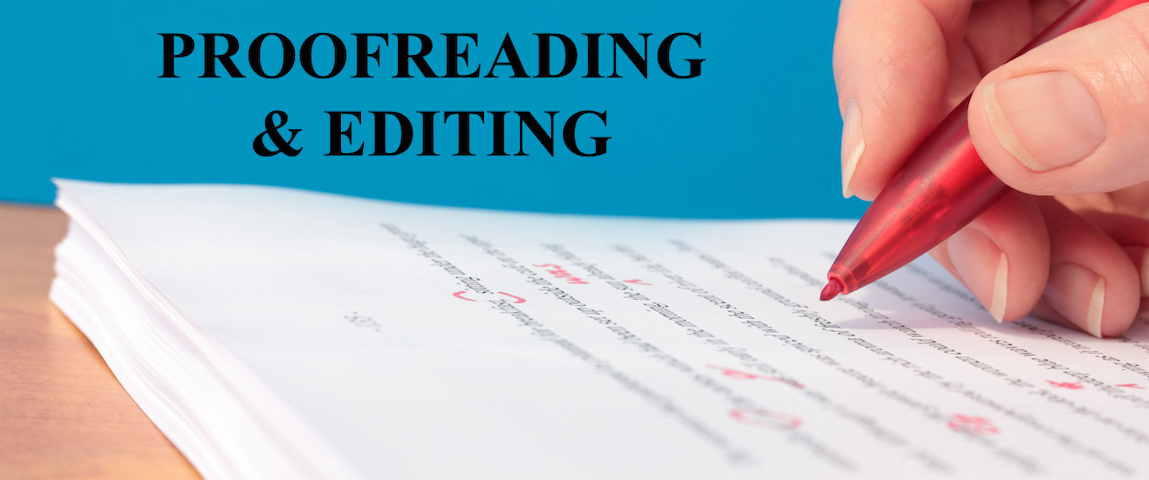 Ace Writing and Media Services provides a proofreading and editing service second to none to polish and improve your own written works for businesses, professionals or individuals. A professional independent eye cast on your own draft written works such as books, theses, dissertations, scientific papers, articles, proposals, letters etc, can make all the difference to that overall impression so that you give yourself the best chance of getting the very best results possible for your efforts.
Quality Proofreading and Editing Services
Ace Writing and Media Services offers affordable and quality proofreading and editing services which also inspires greater confidence in your own written works. With years of experience as busy editors in the literary book environment as well as being professional newsroom and online editing specialists, we proofread and edit all written documents. We will correct your spelling, grammar, punctuation, verb tense and overall document and sentence structure for consistency and edit accordingly in consultation with you. This will leave your written efforts much more polished resulting in those all-important documents being much easier to read and understand and making the impact you require where and when it matters most.