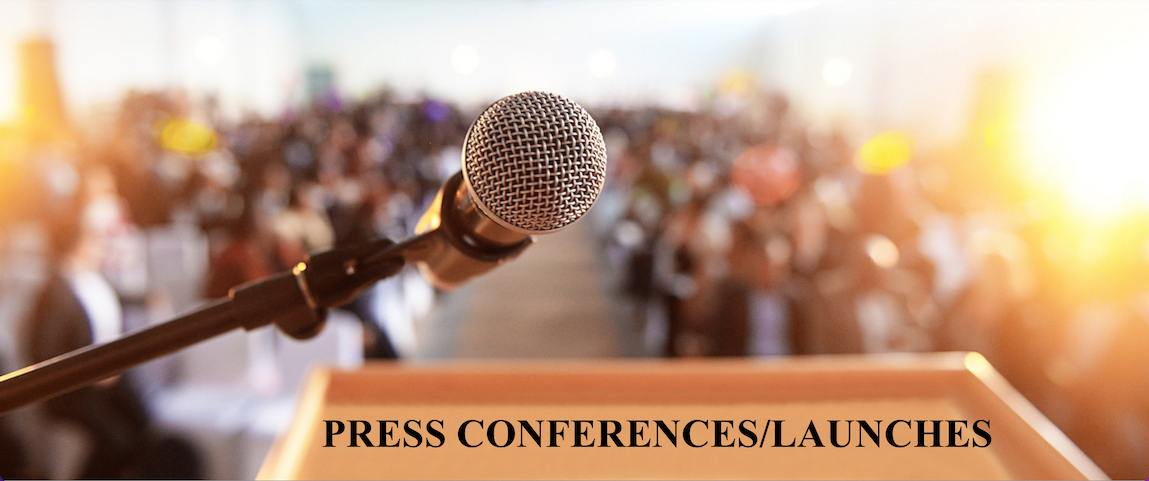 A press conference is an organised event where representatives of media press outlets are called together to cover a newsworthy event or 'conference'. It is a cost-effective promotional tool for business owners, community groups and individuals because successful press conferences can be organized on a small budget resulting in timely news coverage which amounts to free advertising for you the client. Despite online media, blogs and the use of social media nowadays, the classic press conference is still an important public relations tool to get news or developments at your business or organization out to the public at large via mainstream media.
The press conference provides a platform for journalists and photographers to find out about important news or developments relating to your business or organization such as the opening of new business premises, business expansion plans, new products or services and other such developments
Such developments, whilst making the public aware of your new product or service, are also newsworthy as they can result in increased employment opportunities and improvements in service provision etc. The press conference also affords an opportunity to remind the public of the existing achievements and background of your business or organization.
A successful press conference can considerably raise the profile of your business or organization and, in effect, it provides a form of free advertising for you the client.
Ace Writing and Media Services will organize that all-important press conference for you from start to finish. Consultation and organization are most important prior to getting your message out to the various media outlets and we can also advise on a suitable venue and provide sound and vision requirements as well as post press conference posting on social media. Due to the considerable organization which press conferences entail and to obtain maximum exposure Ace Writing and Media Services strongly advises that the organization of press conferences commence at least one month in advance of the finalized press conference date.